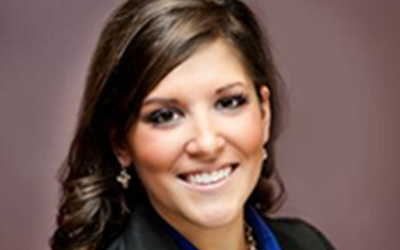 CooperVision is pleased to announce that Dr. Brooke Messer, OD, FAAO, FSLS has joined CooperVision as a member of the Professional Affairs team in a consulting role.  Messer will be working with the CooperVision marketing and sales teams internally, as well as lecturing at key industry events throughout the country. 
"I am excited to use my experience in private practice to help grow the relationship between CooperVision and all eye care providers through product education and 'real-life' prescribing tips," said Messer about her specific role at CooperVision.
Messer received her Doctor of Optometry degree from Southern California College of Optometry, and subsequently went on to specialize in Cornea and Specialty Contact Lenses by completing a one year residency.  She is trained in fitting specialty contact lenses for keratoconus, post-surgical corneas, and other corneal diseases, as well as multifocal contact lenses, orthokeratology contact lenses for myopia control and pediatric contact lenses.   Messer has authored articles for publications such as Contact Lens Spectrum and Review of Optometry, and enjoys teaching doctors complex contact lens fitting techniques in classroom and clinical settings.  
Messer is a fellow of the American Academy of Optometry, Scleral Lens Education Society and is a member of the Contact Lens Society of America.  She is also the optometric liaison for the Minnesota Contact Lens Society.  Outside the office, Messer loves to golf, hike and visit family back in her hometown of Dickinson, North Dakota.
Messer will continue to see patients in her private practice, the Cornea and Contact Lens Institute of Minnesota, while supporting key initiatives and projects for CooperVision.