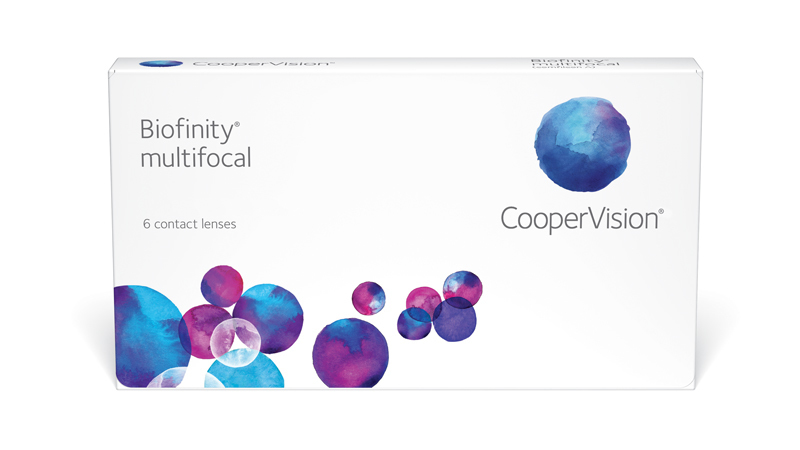 Product specs
Features
Balanced Progressive® Technology allows for remarkable vision performance at all distances
Premium all-day comfort
Highly breathable, so your patients can enjoy a healthier lens-wearing experience in a more comfortable lens
Comfort and clear vision at all distances.
Biofinity® multifocal features Balanced Progressive® Technology with two different optical designs and four distinct ADDs up to +2.50 – virtually all presbyopes 1. This streamlined fitting approach allows for a simplified, flexible and individualized fitting, and thanks to CooperVision's free OptiExpert™ fitting app, you can ensure an easy, fast fit2.
More efficient fitting3,4 = reduced chair time4.
OptiExpert™ is an essential tool for your practice, designed to speed up contact lens selection3,4 and save you valuable chair time on toric and multifocal fittings2,4 
Download the next generation OptiExpert™. Available on the App Store, Google Play and Web.
Lens Technology
Product Details
Sphere power
+6.00D to -10.00D
(0.50D steps after -6.00D)
Add power
+1.00, +1.50, +2.00, +2.50
Wearing schedule
Daily Wear or Extended Wear up to 6 nights / 7 days
1. CooperVision data on file 2020. Rx coverage database n=101,973 aged 14 to 70 years.
2. CVI data on file 2019. Retrospective analysis; N=55 subjects (110 eyes); DV Rx +1.25D to -3.25D, ADD powers +1.25 to +2.50DS.
3. Based on use with Biofinity® toric, MyDay® toric and clariti® 1 day toric lenses.
4. Luensmann D et al. Toric lens fitting success supported by an online fitting App. Poster to be presented at NCC/BCLA 2020.