Biofinity Energys®: The contact lens designed for an evolving world
Biofinity Energys® represents a significant breakthrough for sphere wearers, with innovation that addresses today's digital lifestyles head on. The Biofinity Energys® Digital Zone Optics lens design, together with Aquaform Technology, helps with eye tiredness and dryness associated with digital eye fatigue.1
Download the Digital Kit
Now's the time to talk to your patients about Biofinity Energys®. Interested in a digital marketing toolkit including social media posts, patient emails and website banners?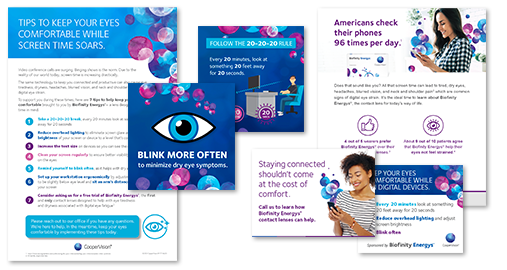 Send me printed materials
In office materials like patient brochures, counter cards, customizable patient post cards and trial tear pads are also available.

Behind the scenes look at Digital Zone Optics® lens design
Digital Zone Optics® lens design helps with eye tiredness.
The technology driving a comfortable, high performing lens
Digital device users blink less when looking at screens which may result in eye dryness, but Aquaform® Technology helps with eye dryness.
See how your peers are winning with Biofinity Energys®
CooperVision® had a conversation with Andrew Neukirch, OD, about his own experience prescribing Biofinity Energys® and why Biofinity Energys® is his lens of choice.
Patient feedback on Biofinity Energys®
Not only are eyecare professionals seeing outstanding results; patients are also noticing the difference. In fact, 95% of wearers who switched from another contact lens said Biofinity Energys® met or exceeded their expectations.2
12 billion
times a day, Americans check their phones
3

22 years
is the amount of time the average American will spend looking at screens
4
83%
of wearers said that Biofinity Energys® help their eyes feel less tired at the end of the day compared to their previous contact lenses
2

85%
of wearers agreed their eyes feel relaxed while using digital devices when wearing Biofinity Energys®
2
40%
of prescriptions for Biofinity Energys® are for new contact lens wearers
5

Give your patients what they are looking for.
Nearly 4 out of 5 contact lens wearers are interested in knowing more about reducing eye strain/tiredness associated with digital devices.6
Take advantage of the Biofinity Energys® marketing kit to help educate them about their options for helping with the eye tiredness and dryness they likely experience as a result of their digital lifestyles.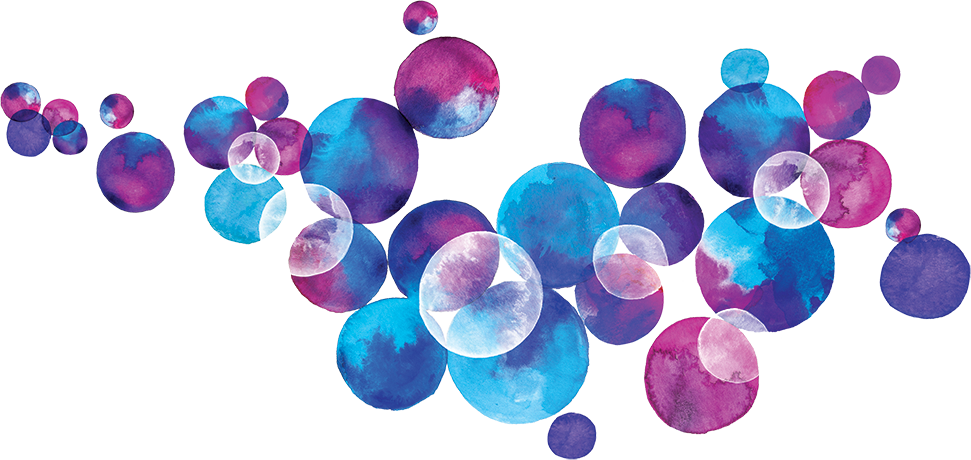 US monthly single vision lens.
CVI data on file, 2018. Online survey Biofinity Energys® CL wearers, USA. n=200
2018 Global Mobile Consumer Survey: US Edition | A new era in mobile continues, survey of 2,000 US-based consumers
Survey conducted by OnePoll for CooperVision with a sample of 2,000 Americans in June 2018.
US industry data on file, 2018
CVI data on file 2019. Online YouGov Plc survey (conducted 2017). n=9343 adults in Australia, France, US, Germany, UK, Japan and Spain. Data weighted representative of countries.