Daily disposable contact lenses continue to drive growth and significantly outpace other lens modalities in today's contact lens market.Practitioners who seek to grow their contact lens business should therefore be looking to the 1-day modality to maximize that growth. Changing a patient's lens modality requires the time and energy to explain the value of the switch. What does that conversation look like in your practice?
It has been over a decade since silicone hydrogel materials were introduced to the market and practitioners were quick to embrace the significant ocular health advantages they offered.  According to one survey, The prescribing of lenses manufactured from silicone hydrogel materials, which were introduced into the United States in 2001, has steadily increased to 73% of all soft lens fits in 2010... and has remained approximately at this level.1 And for good reason!   Lower Dk materials leave the cornea susceptible to complications such as corneal swelling, epithelial microcysts, corneal distortion, limbal hyperemia and corneal neovascularization.2 Fonn and Sweeney further observed that silicone hydrogel materials were quickly adopted by contact lens fitters because ...the high oxygen transmission of the [silicone hydrogel] materials has essentially eliminated hypoxia-related consequences seen with hydrogels when used either for extended wear or daily wear.2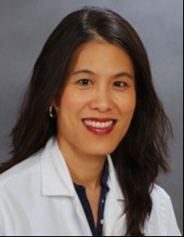 When upgrading your frequent replacement patients to daily disposables lenses, do you continue to offer the same healthier lens wearing experience* you gave them in their 2-week or monthly lenses?  Do you remind them of past conversations regarding the importance of high oxygen transmission in contact lenses? Do you then offer them those same health advantages in their new lens modality? Price or parameter limitations have sometimes led the switch to daily disposable contact lenses in the wrong direction – to older materials and/or lower Dks.  Yet when patients themselves were surveyed, they revealed that health was one of the most important factors in their contact lens choices – and price ranked a distant 5th.3
Enter the clariti® 1-day family of daily disposable contact lenses. Offering silicone hydrogel materials at a comparable price to their hydrogel counterparts, clariti® 1-day contact lenses allow practitioners to take full advantage of the growing daily disposable market without compromising care or contradicting prior ocular health recommendations.  Available in sphere, toric and multifocal options, clariti® 1-day contact lenses are a viable, affordable entry point to the daily disposable modality for patients of all ages and prescriptions.  
*With higher oxygen permeability than hydrogel materials, silicone hydrogel contact lenses minimize or eliminate hypoxia-related signs and symptoms during lens wear
Trends in US Contact Lens Prescribing 2002 to 2014. N Efron, J. J. Nichols, C. A. Woods, and P. B. Morgan.  Optometry and Vision Science, Vol. 92, No. 7, July 2015.

The Benefits of Silicone Hydrogel Daily Disposable Lenses. D. Fonn and D. Sweeney. Contact Lens Spectrum.  December 2015.

December 2015 contact lens wearer survey.  Data on file.