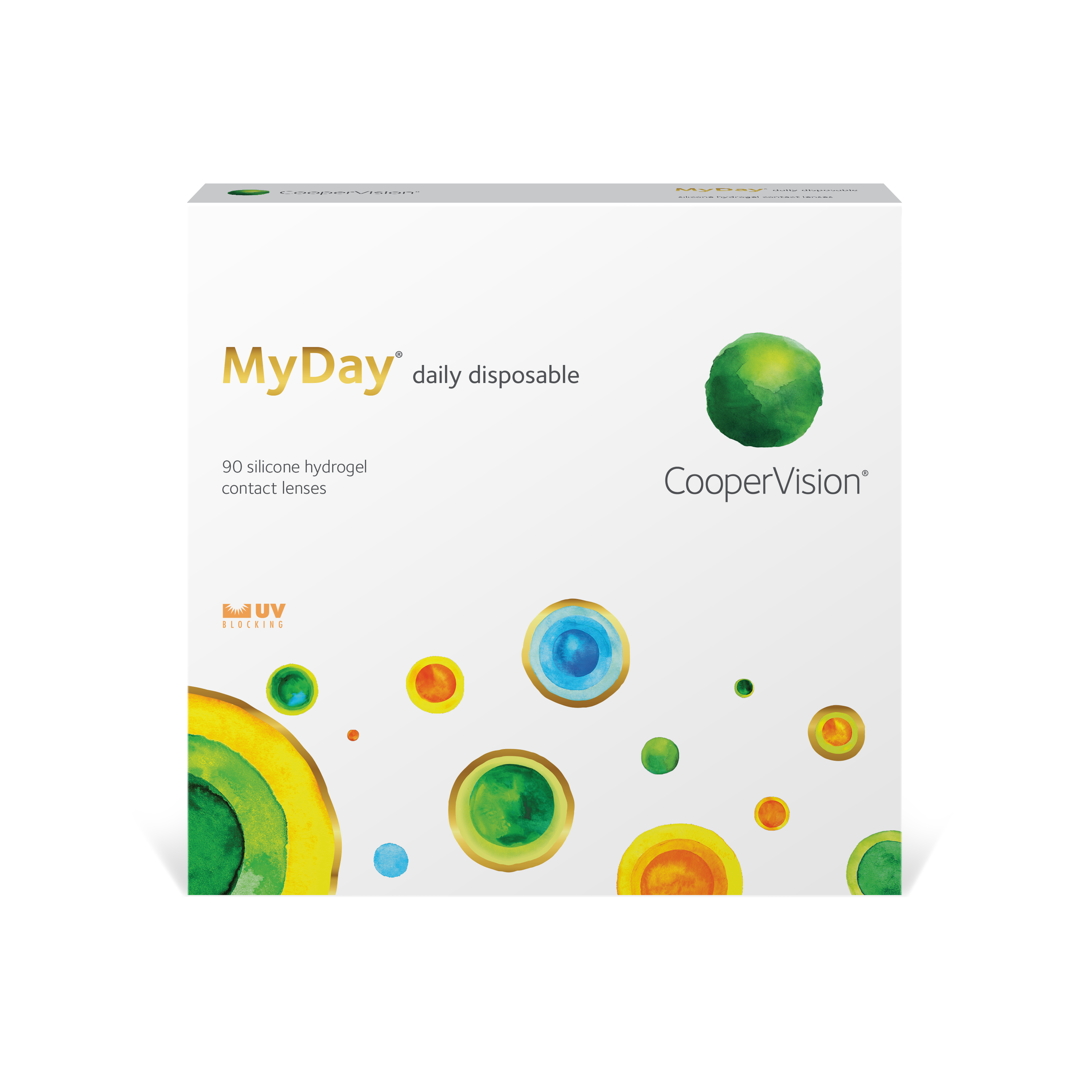 Product specs
Features
Vision correction for myopia and hyperopia
3rd generation silicone hydrogel material for unsurpassed comfort
Up to 4x Dk/t1 of hydrogel 1-day lens for higher oxygen transmissibility
Our highest UVA/UVB blocker*
This is MyDay®: Choose healthier options with 3rd generation silicone hydrogel lenses.
MyDay contact lenses ensure up to 4x the oxygen transmissibility of a hydrogel 1-day contact lens, helping keep eyes white and clear.1
Aquaform® Technology: Game-changing chemistry.
MyDay daily disposable lenses feature Aquaform Technology, which provides a unique balance of high oxygen permeability, high water content and optimum modulus for a soft and flexible lens. These features deliver the unsurpassed comfort, softness, and superb handling that patients love.2
1.High oxygen transmissibility promotes clear, white eyes. 2. Stifel (equity research firm) 2013, 21 UK practitioners surveyed comparing performance of MyDay with other silicone hydrogel daily disposables. *Warning: UV-absorbing contact lenses are not substitutes for protective UV-absorbing eyewear, such as UV-absorbing goggles or sunglasses, because they do not completely cover the eye and surrounding area. Patients should continue to use UV-absorbing eyewear as directed.
Lens Technology
Product Details
Sphere power
+8.00D to -12.00D
(0.50D steps after +5.00D and -6.00D)
No Plano