Biofinity® toric multifocal – COMING SOON!
Biofinity® toric multifocal contact lenses from CooperVision combine the comfort, proven optical designs, and trusted technology of Biofinity® toric and Biofinity® multifocal contact lenses that help you fit a wide range of patients with the utmost accuracy.1,2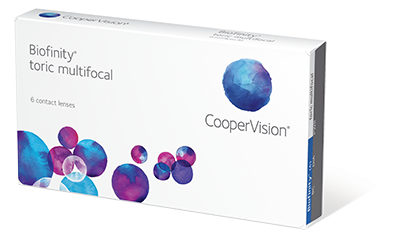 Interested in learning more about the Biofinity® family?
Sign up now to receive updates.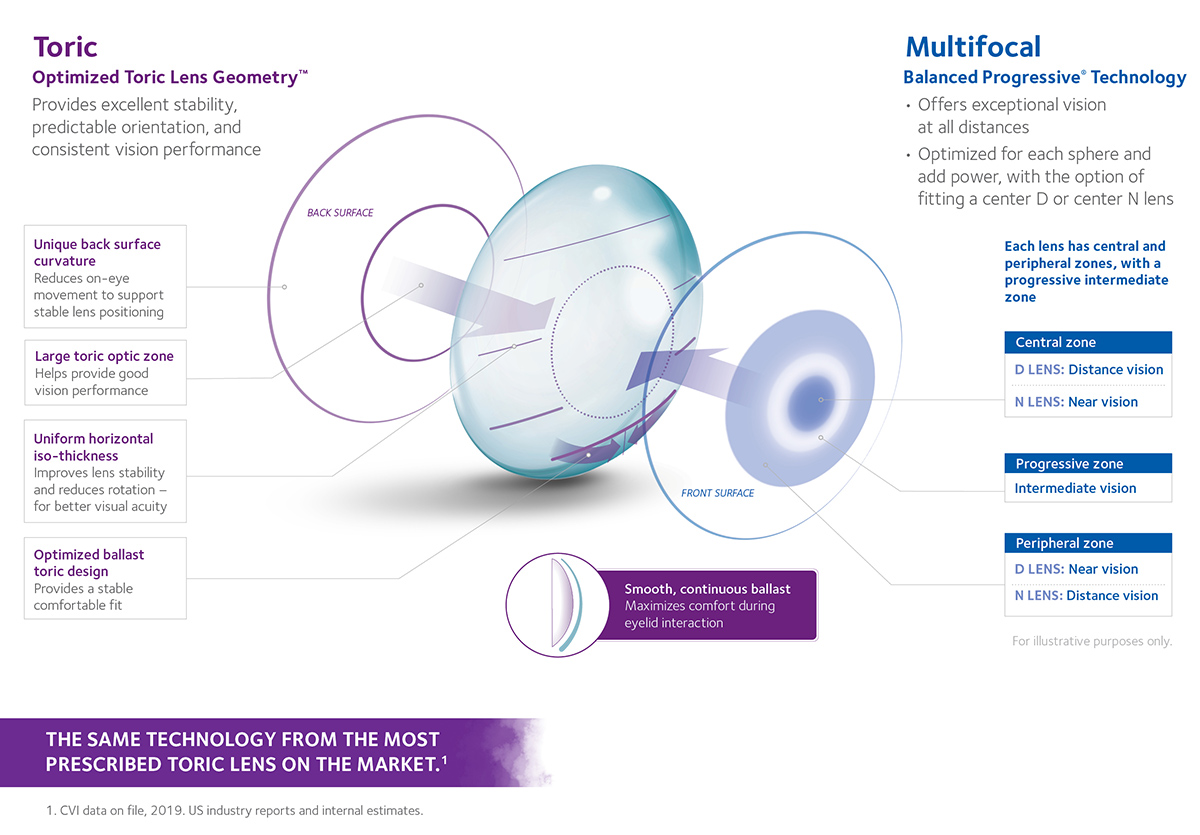 CVI data on file 2019. Based on total number of prescription option combinations (for sphere, cylinder, axis and add – including D & N combinations) manufactured.
CVI Data on file 2018. Non-dispensing, subject masked, randomized, bilateral, cross-over short-term clinical evaluation. 27 astigmatic, presbyopic soft CL wearers at 2 sites (UK & US) fitted using CVI fit guide.