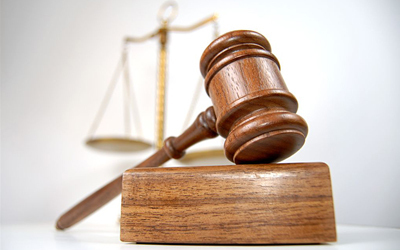 In the past several months, we've all seen an increased volume of legislative and regulatory activity in the eye care industry. CooperVision has also invested and will continue to invest in challenging policies that seek to erode the doctor-patient relationship. Our leaders, consultants and lobbyists have been directly engaged in legislative activity in Washington, D.C. and multiple states, encouraging legislators to oppose bills that threaten patient safety and attempt to devalue the role of eye care professionals.
In parallel, Dr. Michele Andrews, CooperVision's Senior Director of Professional & Academic Affairs for North America, provided considerable and valued input to the Federal Trade Commission in its 10-year review of the Contact Lens Rule, aiding Congressional and Commission understanding our industry and the impact that policies would have on patients. A good deal of this work has been performed through CooperVision's participation in the Coalition for Patient Vision Care Safety, which has supported Sen. Bill Cassidy's recent introduction of federal legislation entitled "The Contact Lens Consumer Health Protection Act." The bill addresses some of the ongoing challenges with the existing Fairness to Contact Lens Consumers Act, while still preserving consumer choice in the marketplace.
CooperVision has made it a priority to find ways to share our unique perspective with elected and appointed officials – and we believe that is leading to a number of positive results.