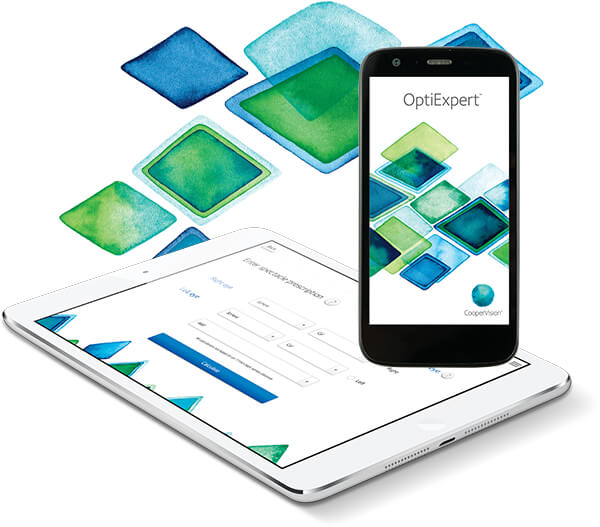 More confitdent
multifocal fitting
is just a download away with OptiExpert™
Download the free app or use it on the web at GetOptiExpert.com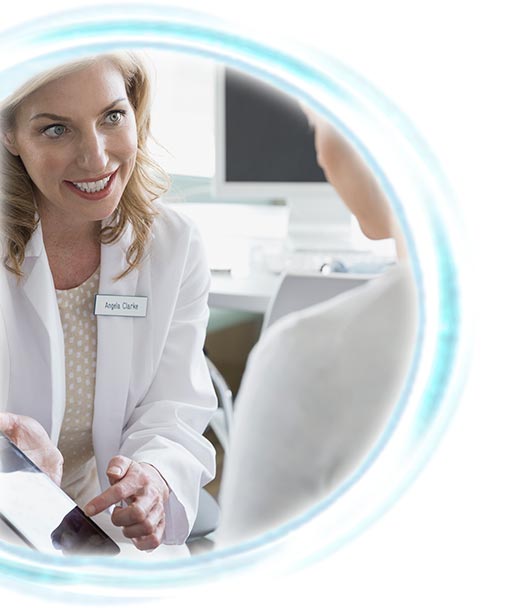 What OptiExpert can do for your practice
OptiExpert from CooperVision® is the easy-to-use multifocal fitting calculator that streamlines the patient fitting process for CooperVision lenses in ways that can profoundly benefit your practice:
Demonstrates your practice's commitment to innovative vision care solutions
Minimizes chair time by accurately recommending multifocal powers
Maximizes patient satisfaction through efficient, successful multifocal fittings

100% of wearers were successfully fitted with clariti® 1 day multifocal using 2 pairs of lenses or less with the OptiExpert tool1

98% of wearers can be successfully fitted with Biofinity® multifocal using 2 pairs of lenses or less with the OptiExpert tool lens recommendation2
Overview Video
See the OptiExpert App in action and see how easy fitting your patients can be.
A fellow practitioner's praise for OptiExpert.
"Increasing my rate of first-fit success is very important to our patients, our practice and ultimately, our profitability."
"I believe tools like this make us better at what we do."
"When I make the right choice the first time, chair time is significantly reduced."
| | |
| --- | --- |
| Web version | User's Guide |
Sign up for an instant download of multifocal lens marketing materials:

Make multifocal lens selection easy. Download the free OptiExpert app today!
*Multifocal contact lens fitting made easy, fast and accurate thanks to OptiExpert. OptiExpert can be used to save valuable chair time by accurately recommending Biofinity® multifocal powers.
1 Using OptiExpert™. Based on retrospective analysis of 26 patients (52 eyes) with subjective refractions ranging between +5.00D to -6.00D and 2264 ≤-1.00D cylinder. 2 CVI data on file 2019. Retrospective analysis; N=55 subjects (110 eyes); DV Rx +1.25D to -3.25D, ADD powers +1.25 to +2.50DS
Legal and privacy information available here