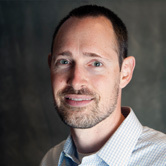 The research group of Pete Kollbaum, O.D., Ph.D. at Indiana University presented work at the 2015 American Academy of Optometry Annual Meeting in New Orleans, entitled "Symptoms associated with eye fatigue in soft contact lens wearers." The group shared key information to help practitioners better understand what people experience when they have eye fatigue, which in turn may help doctors provide more optimal treatment strategies to those with the problem.
Research by Dr. Kollbaum's group demonstrated that of the individuals using devices, more than 75 percent report symptoms associated with digital eye fatigue at least once per week or greater, and 35 percent once per day or greater. The most frequently reported symptoms included tiredness, dryness, eye irritation and eye strain.
"65 to 75 percent of people are going about their lives with significant symptoms, and ninety percent of people aren't speaking with their eye care practitioners about digital eye strain. Eye fatigue is common, but it should not be considered normal," said Dr. Kollbaum.
"There are things we as practitioners can do to aim to reduce the symptoms of eye fatigue. For example, in a soft contact lens we could optimize the surface characteristics to reduce surface sensations associated with eye fatigue, and also induce optical manipulations in a lens to reduce the visual sensations associated with eye fatigue."
Dr. Kollbaum believes that he and fellow researchers are only at the earliest stages of understanding the underlying etiology of the condition, and how it may manifest itself in different people. He's in the process of developing models of eye fatigue to further deepen the industry's knowledge of its cause and possibly pave a path to new treatments.
"Like many optometrists, I was taught that if something isn't perceived to be broken, we shouldn't try to fix it. But if we can better query our patients about eye fatigue symptoms while they're in for other reasons, such as a routine, annual exam, we may be able to help them before they even realize it's a problem."
For more on Dr. Kollbaum's research, please visit the following links:
http://www.aaopt.org/symptoms-associated-eye-fatigue-soft-contact-lens-wearers
https://www.reviewofoptometry.com/article/doctor-my-eyes-are-tired