Initial Customers Enjoying High Rates of Wearer Response, On Pace for Increased Sales Volumes and Profitability
PLEASANTON, CALIF., March 19, 2015 — Following successful initial market testing, WebSystem3® announced today at Vision Expo East that its LensFerry® service is ready for more widespread use. It is now available to select optometry practices in New York and California. WebSystem3 plans to introduce the service to additional practices and geographic markets using a phased approach over the coming months.
LensFerry is the first and only mobile commerce solution specifically developed for eye care practitioners that allows patients to order contact lenses via a mobile device, tablet or computer for direct shipment to their homes. As part of WebSystem3's EyeCare Prime suite of services, LensFerry includes contact lenses from all manufacturers at eye care professionals' specified prices, and the prescribing practice receives the sales revenue as if the lenses had been ordered in-office. All LensFerry communications are customized for each individual practice, incorporating the practice's name and/or logo. 
"After thorough testing, LensFerry is ready for use on a broader basis, and we look forward to bringing additional eye care practices online," said Jeremy Godsil, general manager of WebSystem3. "Eye care professionals from across the U.S. have expressed significant interest in LensFerry to give wearers an easy, convenient way to purchase their lenses—and drive increased sales in their practices."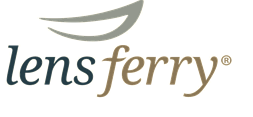 Gartner, Inc. predicts that by 2017, 50 percent of total U.S. digital commerce revenue will originate from mobile devices – a trend at the heart of LensFerry's appeal and early success. Over the last six months, LensFerry's test customers reported significant enrollment and use among their contact lens wearers. The system's automated notifications have already achieved open rates of 80 percent – nearly four times the normal rate for the medical industry, according to one of the world's largest digital content marketing organizations.
"We could not be happier about how our beta practices have incorporated LensFerry into their business plans," said Godsil. "Our initial data shows the practices that implemented LensFerry are on pace for higher volumes and profitability by retaining more contact lens sales. This is more than just a software platform—it is part of a strategy for better customer revenue retention, providing eye care professionals a competitive edge in a world dominated by digital and mobile commerce."
With LensFerry, ordering and fulfillment are easy for subscribing practices and their patients. Wearers are enrolled during an in-office visit, after contact lenses are selected and prescribed by the eye care professional. LensFerry offers the wearer numerous buying options on all contact lenses, incorporates any available insurance benefits and notifies patients about applicable manufacturers' rebates. Then, the contact lenses are shipped directly to the wearer's home or business through LensFerry's partnership with ABB OPTICAL GROUP, the leading U.S. contact lens distributor.
To further enhance wearer convenience and encourage compliance, the eye care professional can send the wearer custom-branded email and/or text reorder reminders via LensFerry. Wearers can also initiate the text-to-reorder feature, with their phone number serving as a unique identifier for shipping and revenue routing.
For more information, visit LensFerry.com.
# # #
About WebSystem3
WebSystem2 LLC (d/b/a WebSystem3) is focused on optimizing business marketing processes, programs and profitability for eye care practices worldwide using a unique suite of digital tools and personalized consultation. Founded by Michael Arnell, O.D., it became a wholly-owned subsidiary of CooperVision, Inc. in 2012. Visit WebSystem3.com for more information.