clariti® 1 day multifocal
If you have presbyopia and want to have an immediate positive impact on the environment, look no further than net plastic neutral clariti 1 day multifocal1. For every clariti 1 day contact lens sold in the US, we partner with Plastic Bank® to collect and convert an equal amount of ocean-bound plastic through their global network. Collectors in coastal communities receive a premium for the materials they collect, which helps provide them with basic family necessities. So, simply by wearing clariti 1 day multifocal contact lenses, you'll enjoy the convenience of a 1-day contact lens and feel good about making a difference2.
With clariti 1 day multifocal, you can be confident that your eye health is supported because this lens has a built-in UV blocker* and is made with a material that provides a healthy wearing experience and delivers 100% of the oxygen your eyes need.†3 While wearing clariti® 1 day multifocal contact lenses, you'll enjoy great vision4 and a comfortable lens-wearing experience at an everyday value5 that'll make you smile. Learn more.
The features you'll love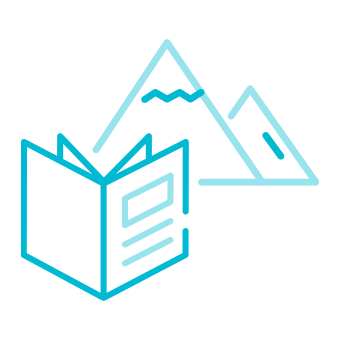 CooperVision multifocal design offers great vision at all distances.4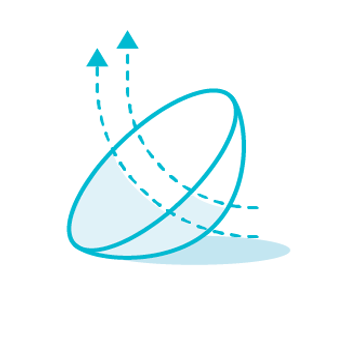 Soft silicone hydrogel lens material with high breathability helps keep your eyes healthy and white.†6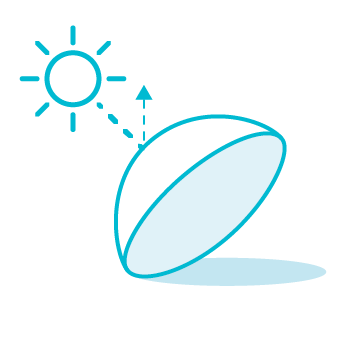 UV blocker helps protect your eyes against the transmission of ultraviolet rays, helping support your eye health.*
Unsure which products are best for you?
Take this four question quiz to discover which of our products may best fit your needs.
Find Your Lens
* Warning: UV-absorbing contact lenses are not substitutes for protective UV-absorbing eyewear, such as UV-absorbing goggles or sunglasses, because they do not completely cover the eye and surrounding area. Patients should continue to use UV-absorbing eyewear as directed.
† With high oxygen delivery for daily wear, silicone hydrogel contact lenses minimize or eliminate hypoxia-related signs and symptoms.
References:
1. CooperVision data on file 2020. Sustainability report, clariti® 1 day in US. clariti® 1 day is defined as orders and includes clariti® 1 day sphere, clariti® 1 day toric, and clariti® 1 day multifocal product sold and distributed by CooperVision in the U.S.
2. CVI data on file 2020. Decision Analyst online survey with 1-day soft CL wearers in US. N = 304. Top 3 box on 7-point scale.
3. Brennan NA. Beyond Flux: Total Corneal Oxygen Consumption as an Index of Corneal Oxygenation During Contact Lens Wear. Optom Vis Sci 2005. 2005;82(6):467-472.
4. CVI data on file 2019. Prospective, bilateral, subject-masked dispensing study for 2-weeks DW with clariti 1 day multifocal. N = 48. Habitual soft MFCL wearers at 2 sites in North America. At baseline
approximately 5 mins after lens insertion.
5. CVI data on file 2020. Prospective, double masked, bilateral, randomized cross-over dispensing 1-week study, with clariti® 1 day and 1-DAY ACUVUE® MOIST in FRP SiHy wearers. N = 55; p < 0.01.
6. CVI data on file. clariti 1 day offers whiter eyes than 1-DAY ACUVUE® MOIST®.