PLEASANTON, Calif., September 12, 2019—Two newly constructed CooperVision sites in Europe have been awarded prestigious certifications for their sustainable design and operation, affirming the company's dedication to produce innovative contact lenses with the environment in mind.
Its new Southampton, England secondary packaging and distribution facility, through which millions of CooperVision contact lenses will pass each day, has earned a BREEAM® "Excellent" rating. Located in the recently-completed Mountpark development, the site incorporates high-efficiency LED lighting as well as lots of natural light. The facility also encourages electric car use with integrated charge points.
The company's new distribution center in Madrid, Spain has earned LEED® Certification. This warehouse, which stores millions of contact lenses for daily shipments across Iberia, was constructed with intelligent LED and natural lighting plus on-site solar power generation to meet a portion of its energy needs. It also recycles 100 percent of cardboard, plastic, and wood pallets, and is located near public transit options. The Madrid site is also home to CooperVision's Iberia Center of Innovation, designed to provide clinical and practice management education to eye care professionals.
Both sites employ a combination of renewable energy sources.
"Our latest LEED and BREEAM certifications demonstrate an elevated standard of environmental practices to our customers and business partners, and to the communities in which we operate," said CooperVision's Steve Mathieson, Senior Vice President of Manufacturing, Europe. "They also reflect the high value we place on promoting employee wellness, health and productivity in the workplace, ensuring our buildings are designed for a high quality of life."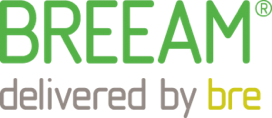 BREEAM® is a world-leading sustainability assessment method for master planning projects, infrastructure and buildings. It recognizes and reflects the value in higher performing assets across the built environment lifecycle, from new construction to in-use and refurbishment.

The LEED® (Leadership in Energy and Environmental Design) rating system, developed by the U.S. Green Building Council (USGBC), is a globally-recognized program for buildings, homes and communities that are designed, constructed, maintained and operated for improved environmental and human health performance. 
The LEED® certification and BREEAM® rating reflect a portion of CooperVision environmental initiatives focused on saving water, conserving energy; reducing, reusing and recycling resources; and empowering people within the company and the communities in which it operates. Its recently-introduced website that highlights its efforts around the globe is available at coopervision.com/sustainability.
# # #
About CooperVision
CooperVision, a unit of CooperCompanies (NYSE:COO), is one of the world's leading manufacturers of soft contact lenses. The Company produces a full array of monthly, two-week and daily disposable contact lenses, all featuring advanced materials and optics. CooperVision has a strong heritage of solving the toughest vision challenges such as astigmatism and presbyopia; and offers the most complete collection of spherical, toric and multifocal products available. Through a combination of innovative products and focused practitioner support, the company brings a refreshing perspective to the marketplace, creating real advantages for customers and wearers. For more information, visit coopervision.com.
About CooperCompanies
CooperCompanies ("Cooper") is a global medical device company publicly traded on the NYSE (NYSE:COO). Cooper operates through two business units, CooperVision and CooperSurgical. CooperVision brings a refreshing perspective on vision care with a commitment to developing a wide range of high-quality products for contact lens wearers and providing focused practitioner support. CooperSurgical is committed to advancing the health of women, babies and families with its diversified portfolio of products and services focusing on medical devices and fertility & genomics. Headquartered in Pleasanton, Calif., Cooper has more than 12,000 employees with products sold in over 100 countries. For more information, please visit www.coopercos.com.
Media Contact
Mike McDougall, APR, Fellow PRSA
McDougall Communications for CooperVision, Inc.
mike@mcdougallpr.com or +1-585-545-1815
LEED and its related logo are trademarks owned by the U.S. Green Building Council and used with permission.
BREEAM is a registered trademark of the Building Research Establishment Ltd.