PLEASANTON, Calif., September 2, 2014 — To continue its support of the U.S. military community, CooperVision, Inc. announced today that it has increased its sponsorship to the "Patriot" level, becoming a premier sponsor of the Armed Forces Optometric Society (AFOS).
The Armed Forces Optometric Society's mission is to improve the eye care of the nation's military personnel, veterans, and their families through the education of and communication with the optometrists who serve them.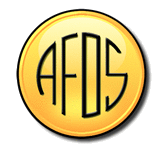 "We are grateful to CooperVision for its strong commitment to helping us provide the highest level of eye care to our military community," said Dr. Anthony Borgognoni, Executive Director, AFOS. "The funds from CooperVision help us to reach more optometrists and improve the way we educate them. We rely heavily on the support of sponsors like CooperVision within the industry—we couldn't do it without them."
AFOS currently counts nearly 3,500 doctors of optometry, residents and externs throughout federal services. The society estimates that military and federal optometry make eye health services available to a total of 1.5 million active duty military personnel, 20 million veterans, and 500,000 dependents.
"At CooperVision, we strive to do whatever we can to give back to the military men and women who have sacrificed so much for the benefit of our country," said Bob Ferrigno, President, North America, CooperVision. "We are proud to partner with AFOS to meet its goals of reaching more optometrists, and therefore, more patients. We look forward to being part of the Society's continued success."
For more information about AFOS, visit www.coopervision.com/armed-forces-coopervision. 
# # #
About CooperVision
CooperVision, a unit of The Cooper Companies, Inc. (NYSE:COO), is one of the world's leading manufacturers of soft contact lenses. The Company produces a full array of monthly, two-week and daily disposable contact lenses, all featuring advanced materials and optics. CooperVision has a strong heritage of solving the toughest vision challenges such as astigmatism and presbyopia; and offers the most complete collection of spherical, toric and multifocal products available. Through a combination of innovative products and focused practitioner support, the company brings a refreshing perspective to the marketplace, creating real advantages for customers and wearers. For more information, visit www.coopervision.com/.
About The Cooper Companies
The Cooper Companies, Inc. ("Cooper") is a global medical device company publicly traded on the NYSE Euronext (NYSE:COO). Cooper is dedicated to being A Quality of Life Company™ with a focus on delivering shareholder value. Cooper operates through two business units, CooperVision and CooperSurgical. CooperVision brings a refreshing perspective on vision care with a commitment to crafting a wide range of high-quality products for contact lens wearers and providing focused practitioner support. CooperSurgical focuses on supplying women's health clinicians with market-leading products and treatment options to improve the delivery of healthcare to women. Headquartered in Pleasanton, Calif., Cooper has approximately 9,000 employees with products sold in over 100 countries. For more information, please visit www.coopercos.com.