Comfort and clear vision at all distances.
Biofinity® multifocal features Balanced Progressive® Technology with two different optical designs and four distinct ADDs up to +2.50 – more than other monthly lenses. This streamlined fitting approach allows for a simplified, flexible and individualized fitting, and thanks to CooperVision's free OptiExpert™ fitting app, you can ensure an easy, fast fit.1
Get the tools for fitting Biofinity® multifocal!
Let us help you fit Biofinity® multifocal better by downloading the fitting guide and an educational patient video that you can use to explain presbyopia to your patients.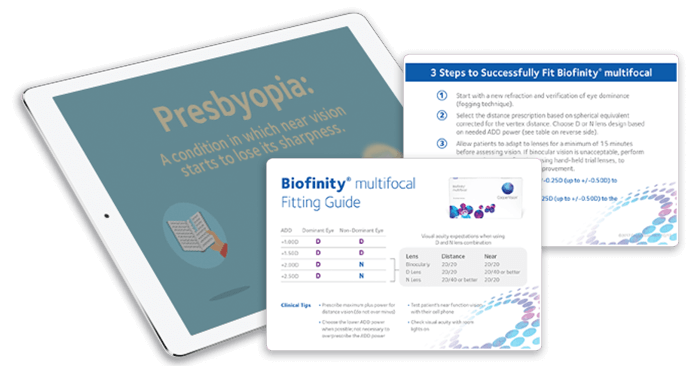 Sign up now to receive your instant downloads.
With CooperVision's OptiExpert fitting app, you can
save valuable chair time with a fast, accurate fit.1
98%
SUCCESS RATE
98% of wearers can be successfully fitted with Biofinity® multifocal using two pairs of lenses or less with the OptiExpert trial lens recommendation.
1
Watch the video to see how easy fitting Biofinity® multifocal can be1.
The technology behind Biofinity® multifocal
Two different optical designs (D and N) lens
Optimized for exceptional vision at all distances: near, intermediate and far
Lens zones optimized for each sphere and ADD power
Allows for individualized fitting for each wearer and eye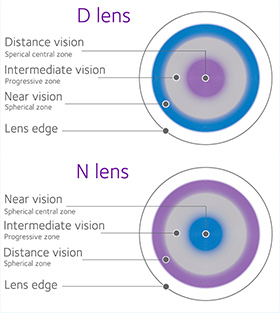 The technology behind Biofinity® multifocal
And just like fingerprints, no eye is the same as another, so we incorporate individual optical designs that produce better binocular vision no matter if your patient is viewing something near, intermediate or far. Our streamlined fitting approach and unique technology allows you to fit more patients with ease and flexibility, all while giving them excellent vision and comfort.
"Our practice has been prescribing Biofinity® multifocal for presbyopia for several years and we will continue to do so because it works! The multiple ADD powers as well as the comfort of the lens gives us very happy patients."
— Kathy Cannon, OD
"Biofinity® multifocal has been our go-to lens since it was introduced. The material is extremely comfortable and has an excellent Dk to go along with that. The adjustment time for the patient is less than other lens designs, so the patient sees the benefit of switching to a multifocal contact lens in a timely manner."
— Jack McIntyre, OD
"I have been using CooperVision's Biofinity® multifocal since its inception. The lens provides sharp, crisp vision and excellent fitting ability. It is our first lens we apply to our bifocal patients. It settles quickly and provides excellent visual acuity at distance and near. CooperVision provides excellent customer service and that makes my job easier."
— Neil W. Draisin, OD, FCOVD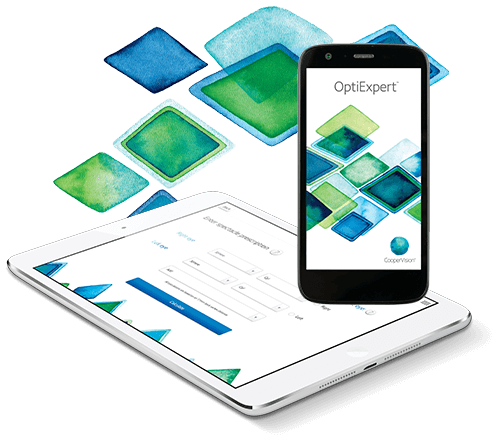 More confitdent multifocal fitting
is just a download away with OptiExpert
Download the free app or use it on the web at GetOptiExpert.com
CVI data on file 2019. Retrospective analysis; N=55 subjects (110 eyes); DV Rx +1.25D to -3.25D, ADD powers +1.25 to +2.50DS.]