Best Practices℠ Program
CooperVision's Best Practices℠ Program celebrates eye care professionals and students that are elevating the industry through their excellence in patient care, business development, and community support. This prestigious group has demonstrated the highest level of commitment to achieving this excellence and are providing valuable insights to help other practices grow. CooperVision is proud to honor these students, eye care professionals and their teams as Best Practices honorees. Whether you are an eye care professional or a student, applying to be a Best Practices honoree is simple. If you're a student, please click here to learn more. Applications for the 2024 Best Practices Program will open in September 2023.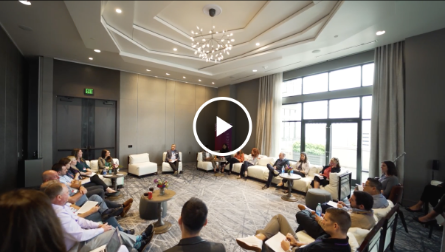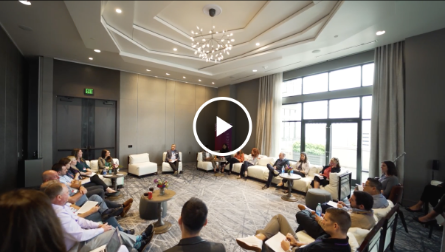 Interested in becoming a Best Practices℠ honoree?
Hear from some of the Best Practices℠ honorees about their experiences.
How will your practice benefit from being a Best Practices℠ honoree?
The Best Practices℠ Program is a platform for recognizing and uniting innovative practices and thought leaders from around the country to share what works for them and what may work for you.
Being selected by your peers as a CooperVision Best Practices℠ honoree means more than just taking home a plaque. You become part of a family, a network of professionals who share insights into their brilliance, a new avenue to build your practice through personalized digital and public relations support, and a community of like-minded colleagues eager to see you achieve even more success.
PEER COLLABORATION
Get exclusive access to past honorees to pick their brains about how to grow no-gutters your business. You'll learn key insider knowledge to help you build on what you've successfully established. And, of course, you'll get to share your wealth of knowledge and success with like-minded peers to ensure that their success continues.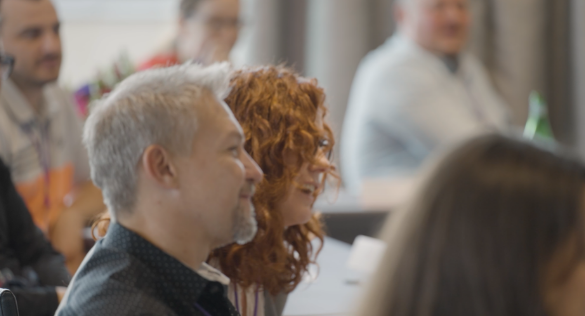 INDUSTRY AND LOCAL RECOGNITION
Being a Best Practices℠ honoree highlights your industry achievements by placing you on professional panels, showcasing your expertise to prominent eye care media, and designating you as a representative of the program at industry events. You may even be asked to be a guest on our ECP Viewpoints℠ Podcast.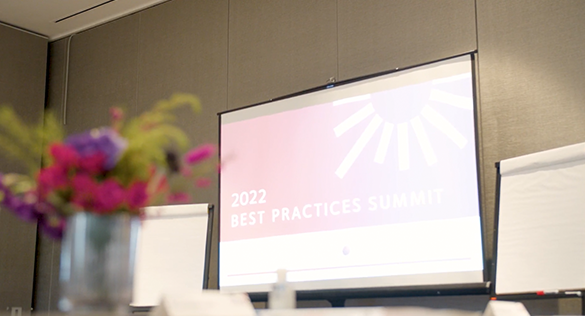 PRACTICE BUILDING
Is your practice already one of the thought leaders in the industry? It's time to maximize your reach. Receive customized digital and public relations support tactics for your practice and gain access to the Best Practices℠ alumni community.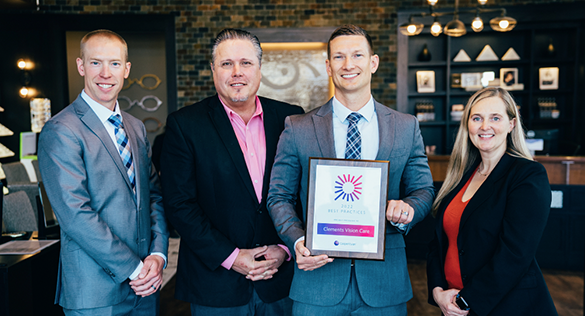 BEST PRACTICES SUMMIT
This annual event brings together the Best Practice℠ honorees and leaders in the business to collaborate, knowledge share and listen to keynote speakers provide insights into innovation, change management and storytelling.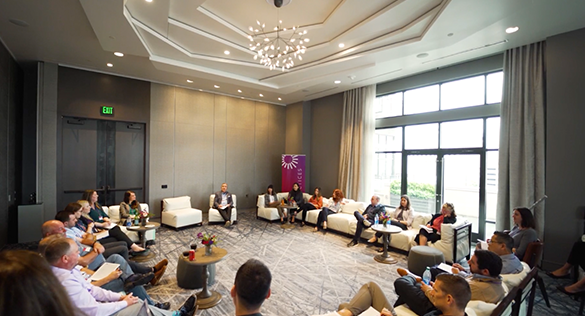 Hear from Best Practices℠ alumni featured on the ECP Viewpoints℠ Podcast
How to apply to become a Best Practice℠
What does it take to be the best? Your application. Applying to become a Best Practice℠ can be completed in 3 simple steps.
Register your practice
Fill out your user profile
View Best Practices℠ Program's terms and conditions
Selection Process
All completed applications will be evaluated by a selection committee made up of your professional peers and industry experts, many of whom are alumni of the program. Meet the 2023 selection committee.
What does it take to become a Best Practices℠ honoree?
The selection committee will be evaluating applications based on how you excel in the in the following aspects of optometry.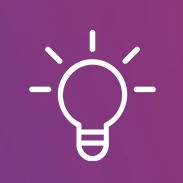 INDUSTRY ADVANCEMENT
Perhaps you've expanded the scope of your practice. Maybe you're contributing to the education of future eye care professionals at optometry schools or you're welcoming them to learn your practice. Or maybe you're sharing your knowledge with your peers through lectures, scientific papers or articles. You need to be celebrated. We want to hear your story.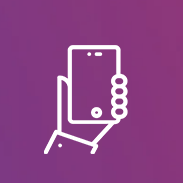 PATIENT EXPERIENCE
You're giving the gift of sight in more ways than one. You're providing an exceptional patient experience. What office designs make your practice "pop"? What state-of-the-art technology, combined with your personal touches, brings a "family feel" to your business? Share with us what your patients love about your practice... and why they keep coming back.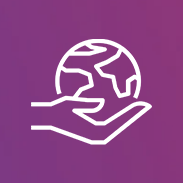 COMMUNITY IMPACT
You have an eye for more than just running a successful practice. You go above and beyond to have an impact on your community. Whether it's a food drive, a mission trip, doing your part to reduce the carbon footprint of your practice or ensuring a more diverse and equal workforce in your community, tell us about the causes that spark your passion.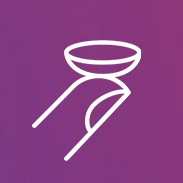 SPECIALTY SERVICES
Is there a specialty focus area that sets you apart from other practices? How? What attracted you to that specialty and how have you made a difference? Tell us everything so we can help you share your wisdom with your peers.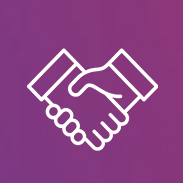 TEAM BUILDING
You have a great team around you. What did you do to put them on the path to success? What practices do you have in place to make them thrive? You've put so much time and effort into building a great practice with a great staff. Share with us your insights into motivating and retaining staff to take your practice to the next level.