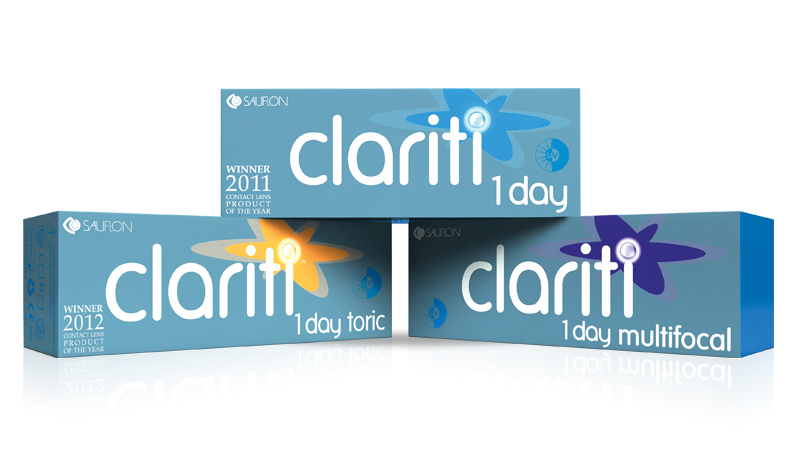 The clariti 1 day family offers a number of features, designed to provide significant benefits to your patients and an easier fitting process for you.
As a daily disposable, it represents the safest contact lens modality while using the healthiest lens material available. Its high oxygen transmissibility allows more oxygen to reach the cornea than hydrogel lenses and the WetLoc® non surface treatment technology ensures a highly wettable surface, promoting all-day comfort.
For patients upgrading to clariti 1 day from conventional hydrogel lenses, the lens' low modulus and soft, flexible material make adapting to the new lens hassle-free and the aspheric optic can help improve visual acuity compared to spherical soft contact lenses.
"I like the fact that they are silicone hydrogel daily lenses at hydrogel prices - giving our patients a very healthy option," said Gregory Forsyth, O.D., who is in private practice in Raleigh, N.C. "I especially like the 1 day multifocal, as it gives good distance vision while allowing functional reading."
If you would like to find out more information on the benefits of the clariti 1 day family for your patients and current availability of the product, please contact your sales representative.